Washington Wizards head coach Scott Brooks was forced to play Kelly Oubre Jr. for a large portion of the opening game against the Philadelphia 76ers at power forward because of several injuries. Oubre Jr. played well in the up-tempo, small-ball lineup and Brooks was asked if that is option for the starting group.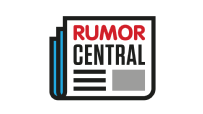 "There's definitely a possibility. It's really not making that decision on [Wednesday's game]. He played great," Brooks told The Washington Post. "I'm going to make that decision [Friday] on how it could help us win the next game. ... Kelly definitely has a chance to start."
The Wizards were short on power forwards on Wednesday as Markieff Morris is still several weeks away from joining the active roster following abdominal surgery on Sept. 22. Also, Jason Smith, Morris' replacement in the starting lineup, sprained his right shoulder against the Sixers, leading Brooks to slide Oubre Jr. over to power forward.
If Smith has to miss any games, Brooks will use Oubre Jr., Mike Scott and Chris McCullough as his power forward rotation.
-- Nick Silva