The New Orleans Pelicans officially waived Jordan Crawford on Sunday and signed Jameer Nelson to a pro-rated, veteran minimum rest-of-season contract. The expected transactions were reported by ESPN's Adrian Wojnarowski on Saturday.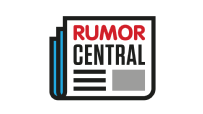 Nelson played well in his debut with the Pelicans on Sunday, as he posted five points and five assists in 24 minutes during the win against the Los Angeles Lakers.
Head coach Alvin Gentry expects Nelson, a 13-year NBA veteran, to play a key role for the Pelicans this season.
"We've looked at it and we could see [him starting or him coming off the bench] as being really positive for our team," Gentry told The Times-Picayune. "It's just a matter of us getting together again and really thinking it out and mapping it out so we could see what's best."
When Rajon Rondo returns from his injury (sports hernia), Gentry will have plenty of options at point guard with him, Jrue Holiday and Nelson.
-- Nick Silva