After missing the first three games of the 2017-18 regular season following the death of his grandmother, Charlotte Hornets starting small forward Michael Kidd-Gilchrist has returned to the team.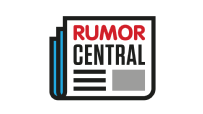 According to The Charlotte Observer, Hornets head coach Steve Clifford said there's a "good chance" Kidd-Gilchrist will play Wednesday when Charlotte takes on the Denver Nuggets.
After playing in just seven games during the 2015-16 season, Kidd-Gilchrist made 81 appearances (all starts) in 2016-17 and averaged 9.2 points, 7.0 rebounds and 1.4 assists.
With Kidd-Gilchrist's return to the lineup, Clifford will move rookie Dwayne Bacon back to the bench.
-- Nick Silva