There has been speculation that Nikola Mirotic might want to be traded after his altercation last week with Bobby Portis, which left him with a few facial fractures and a concussion.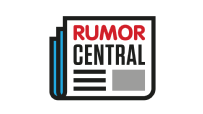 According to the Chicago Tribune, the Mirotic camp has let it be known to management that he still has no desire to leave the Chicago Bulls. Does that mean he can forgive Portis and accept that both players will continue to be teammates? Does Mirotic want the Bulls to trade Portis?
Management and the players have some time to figure out how this situation is going to be resolved, as Mirotic is at least three to four weeks away from possibly being cleared by the medical team to return to game action.
Mirotic does control his future with the team, as he has the ability to block all trades this season since he will lose his full Bird free-agent rights if he's dealt by the Feb. 8 deadline. Mirotic's contract pays him $12.5 million this season and $12.5 million in 2018-19, if the Bulls exercise their team option. The earliest date Mirotic can be traded is Jan. 15.
Portis' rookie-scale contract can be extended, if the Bulls pick up their 2018-19 team option by the Oct. 31 deadline. Either way, Portis is trade-eligible right now, if the Bulls decide they need to move him off the roster.
-- Nick Silva