The Phoenix Suns are actively shopping disgruntled guard Eric Bledsoe and one of their target is Malcolm Brogdon of the Milwaukee Bucks, according to a published report.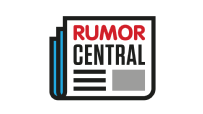 Gery Woelfel of The Journal Times writes: "The scuttlebutt is, if the Suns got their way, they'd acquire Brogdon and either veteran big man John Henson or former Suns forward Mirza Teletovic."
Woelfel reports the Bucks prefer to keep Brogdon, but are likely willing to include Matthew Dellavedova in a deal for Bledsoe. Dellavedova is making $9.6 million per year through the 2019-20 season.
While the Bucks and several other teams have been linked to Bledsoe, the favorite to acquire him could be the Denver Nuggets. There is speculation that the Suns may be willing to accept a deal from the Nuggets that includes Emmanuel Mudiay. The Nuggets would need to add at least another player to make the deal work within the trade rules of the NBA.
ESPN Insider Kevin Pelton recently wrote that a swap of Bledsoe for Mudiay and Kenneth Faried might be a fair deal for both the Suns and Nuggets.
-- Nick Silva