Milwaukee Bucks backup center Greg Monroe is dealing with a left calf injury and could be sidelined for two weeks, according to head coach Jason Kidd.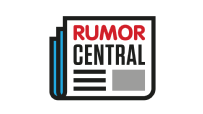 "He's had a calf problem, and I think he might have just hurt it again in that Boston game," Kidd said.
Sunday, John Henson was on the floor for 28 minutes in the win over the Atlanta Hawks, and he could play that much until Monroe recovers from the calf issue. Kidd will also consider other options at center over the next 14 days.
"We're going to need [Henson] to step up, him and Thon Maker and D.J. Wilson and Giannis Antetokounmpo will all see some action at the five," Kidd said.
Henson, who has been mentioned in the rumor mill as a player the Bucks are willing to trade, is averaging 5.2 points, 5.3 rebounds and 1.7 blocks through six games.
-- Nick Silva