Atlanta Hawks forward Ersan Ilyasova was forced to miss Sunday's game against the Milwaukee Bucks due to a left knee bone bruise, and he's been given a 7-to-14 day timeline to recover from the injury. Ilyasova thinks he initially hurt the knee Oct. 22 against the Nets.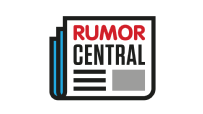 "I felt fine in the beginning of the [Nuggets] game," Ilyasova told The Atlanta Journal-Constitution. "The bruised bone on my knee kind of was getting irritated a little bit, and I [started] feeling pain. At the end of the game it started getting worse, so I checked with the doctor."
Head coach Mike Budenholzer has started Mike Muscala at power forward in the three games Ilyasova has missed, and that probably won't change.
In three starts, Muscala is averaging 9.7 points, 5.3 rebounds and 1.7 assists. Overall through seven games, Muscala is averaging 7.7 points, 4.7 rebounds and 1.3 assists.
-- Nick Silva