The LA Clippers declined to exercise their 2018-19 team option on Brice Johnson's rookie-scale contract. By not picking up the third year of his deal, Johnson will become an unrestricted free agent in 2018.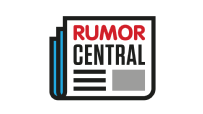 Johnson, who the Clippers selected with the No. 25 pick in the 2016 draft, can still re-sign with team next summer, but will likely look at other options.
Now that Johnson is in the final year of his deal, the Clippers might try to trade him to open up a roster spot to bring in a veteran who could help them in the 2018 playoffs. The Clippers are just under the luxury line and won't go over it if they move Johnson off the roster through a trade and then sign a player to a pro-rated veteran minimum contract.
Johnson made just three appearances with the Clippers in 2016-17. Early in 2017-18, Johnson has played in two games and is averaging five points and three rebounds.
-- Nick Silva