Forward Chris McCullough is set to become an unrestricted free agent on July 1 after the Washington Wizards declined to pick up their 2018-19 team option by Tuesday's deadline.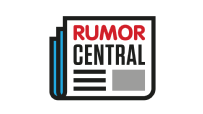 The Wizards acquired McCullough, along with Bojan Bogdanovic, on Feb. 22 as part of a trade that sent Andrew Nicholson and Marcus Thornton to the Brooklyn Nets.
McCullough was selected by the Nets with the No. 29 pick in the 2015 draft after spending one season at Syracuse. He was recovering from an ACL injury at that time and only made 24 appearances during the 2015-16 season. McCullough then played in a total of 16 games last season with the Nets and Wizards.
McCullough, 22, can re-sign with the Wizards next summer, but he and his agent will likely try to find better options for him moving forward.
-- Nick Silva