On Tuesday, the Utah Jazz announced that forward Joe Johnson will be out for a while because of "tendon instability" in his right wrist. Utah's medical staff will re-evaluate Johnson's progress in two weeks.
Johnson suffered the injury Monday in the win over the Dallas Mavericks.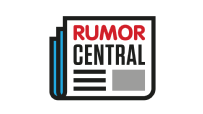 "He came out after something happened," head coach Quin Snyder told the Deseret News. "It was bothering him so they took him in and looked at him and decided to give him an MRI and all the things the [medical] group does to figure out what to do next."
With Johnson out at least seven games, Snyder may give his minutes off the bench to Jonas Jerebko or Thabo Sefolosha. Both players were signed as free agents in July and each has a deal that currently offers no salary protection for 2018-19.
Sefolosha is averaging 21.4 minutes. Jerebko has only been on the floor for four minutes in two appearances.
-- Nick Silva