Philadelphia 76ers backup big man Richaun Holmes is available for his first action of the 2017-18 regular season after recovering from the fracture in his left wrist. Holmes suffered the injury in early October during a preseason game against Boston. Now that Holmes is ready to play, will he have a place in Brett Brown's rotation?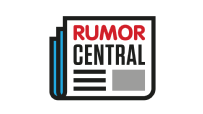 "Initially, you're going to feel the Amir Johnson situation out," Brown told NBC Sports Philadelphia. "Obviously there's a competitive situation right there with Amir and Richaun. I think the game is going to speak louder than my preconceived notion."
With Holmes sidelined, Brown has used Johnson as the main backup at center behind starter Joel Embiid. Through eight games, Johnson is averaging 6.0 points and 6.1 rebounds. Johnson, 30, signed a one-year, $11 million contract with the Sixers back in July.
Holmes had a very productive season in 2016-17 when he made 57 appearances and averaged 9.8 points and 5.5 rebounds.
-- Nick Silva