After beginning the first portion of the 2017-18 regular season with several players unavailable to head coach Steve Clifford, the Charlotte Hornets finally have most of them back in the lineup.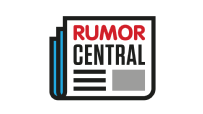 Nicolas Batum could play and start Wednesday against Cleveland after missing the last five weeks recovering from a left elbow injury, and his return means Clifford will shift Jeremy Lamb back to the bench. Lamb has played well in Batum's absence and should still get plenty of time as long as he produces on the defensive end of the floor.
"I think I've played good defense at times, and at times I haven't," Lamb told The Charlotte Observer recently. "Coach has put me in a position to score the ball, and my teammates set me up to score the ball, but defense helps us win games."
In 12 appearances this season, Lamb is averaging 30.3 minutes, 16.7 points, 5.1 rebounds and 3.2 assists. Lamb is also making 45.7 percent of his 3-point attempts.
With Batum and Michael Kidd-Gilchrist back in the starting lineup, Clifford can now bring Lamb, Malik Monk, rookie Dwayne Bacon, Cody Zeller and Frank Kaminsky off the bench.
-- Nick Silva