After a tough 2016-17 season during which he played just 36 total games over three different teams, forward Omri Casspi happily accepted a one-year offer from the Golden State Warriors this past offseason that pays him a minimum salary for 2017-18. Casspi is enjoying his time with the Warriors and could see himself signing a similar contract with the team next summer.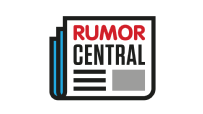 "Absolutely," Casspi told the San Francisco Chronicle. "Not even a question. ... Money wasn't the reason I started playing basketball, and it won't be the reason I pick my team going forward."
The Warriors are set up to pay high tax bills over the next several years, and they will need to fill out the end of their bench with veteran players willing to sign minimum deals. That's what happened this past summer when JaVale McGee and David West re-signed with the Warriors.
In 11 appearances this season, Casspi is averaging 5.1 points and 3.1 rebounds per game off the bench.
-- Nick Silva