The Brooklyn Nets are currently without their projected starting backcourt, as Jeremy Lin is sidelined for the season due to a right ruptured patella tendon and D'Angelo Russell is not available as he recovers from a left knee contusion.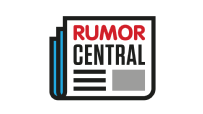 Nets head coach Kenny Atkinson is currently starting Allen Crabbe and Spencer Dinwiddie, with Caris LeVert and Isaiah Whitehead as the top reserves at the guard positions. This leaves Sean Kilpatrick out of Atkinson's rotation. Is there a way for Kilpatrick to earn some time on the floor?
"With the situation as it is, he'll probably have a shot, too. We've got to use everybody," Atkinson told the New York Post. "We went with Isaiah and Caris handling it, but ... Sean's done it before, he's had big games for us playing point guard, so that's something we can look at."
Kilpatrick has made seven appearances this season and is averaging 8.9 minutes, 3.9 points, 2.0 rebounds and 1.1 assists.
-- Nick Silva