Lauri Markkanen continues to impress Chicago Bulls head coach Fred Hoiberg, and as a result the rookie has locked up the starting power forward position.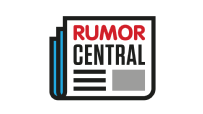 "[Markkanen] has done a lot of really good things," Hoiberg told the Chicago Sun-Times Wednesday. "He has shown early on that he won't back down from anybody. He has played really solid basketball. He's a tough kid who can make shots and is a versatile player. So, yeah, I would say Lauri is our starter moving forward."
Markkanen has now played in 12 games and started each of them after Wednesday's loss at Oklahoma City. Markkanen is averaging 14.7 points, 7.7 rebounds and 1.5 assists.
With Markkanen locked in as the starter, Bobby Portis is the main backup at power forward. Nikola Mirotic is still several weeks away from getting cleared to play, however his status is very much uncertain as he reportedly wants out of Chicago, if the Bulls don't get rid of Portis.
The drama between the two forwards may not be resolved for a while, as Mirotic can't be traded until Jan. 15.
-- Nick Silva