The Brooklyn Nets acquired center Timofey Mozgov as part of the D'Angelo Russell trade with the Los Angeles Lakers on June 22. In the deal, the Nets sent center Brook Lopez and the draft rights of Kyle Kuzma to the Lakers.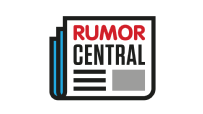 In the first 13 games of the 2017-18 regular season, Nets head coach Kenny Atkinson started Mozgov at center, but against the Boston Celtics, he was dropped to the bench in favor of Trevor Booker. Was this move made because of the matchup against Boston, or is Atkinson planning to use Mozgov off the bench moving forward?
"We're still trying to figure out the whole 'big' situation and how we can be the most efficient," Atkinson told Newsday. "Even [Friday] I haven't made a definite decision yet how we'll go. [The Jazz] go small a lot."
Mozgov is averaging 14.9 minutes this season, but in the past five games his time on the floor has dropped to 13.4 minutes. Whether he starts or comes off the bench, Mozgov could have a limited role moving forward with Atkins electing to play Booker, Quincy Acy, rookie Jarrett Allen and Tyler Zeller at center.
"I still have to do my work, still have to be ready and come ready on the court and do my best," Mozgov said.
Mozgov, 31, is signed through 2019-20 and in the last two years of his contract. He's owed $32.72 million, which is why the Lakers were desperate to get him off their books.
-- Nick Silva