To begin the 2017-18 NBA regular season, Chicago Bulls small forward Paul Zipser has been part of Fred Hoiberg's rotation and has started seven out of the 12 games he's played in. But Zipser played just seven seconds on Friday against Charlotte and did not get off the bench Sunday in Phoenix.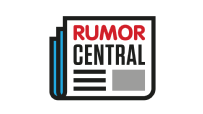 "Paul is staying positive. I had a good talk with him [Saturday]. He's still going to get his opportunities," Hoiberg told the Chicago Sun-Times.
Zipser played well enough during his rookie season in 2016-17, as he averaged 5.5 points and 2.8 rebounds in 44 appearances (18 starts). The Bulls highly regard Zipser, but so far he's disappointed this season, as he's making only 31.7 percent of his field goal attempts.
With the return of David Nwaba (right ankle) to the lineup and Zach LaVine coming in a few weeks, Zipser will have to respond when given the opportunity.
"The big thing is keeping things positive," Hoiberg said.
Zipser, from Germany, signed a four-year contract with the Bulls in July of 2016. The first two years of the deal provided full salary protection, but 2018-19 is currently not guaranteed and 2019-20 is a team option.
-- Nick Silva