In the first 12 games this season, Charlotte Hornets rookie guard Malik Monk, the No. 11 pick in the 2017 NBA draft, averaged 21.6 minutes per game. Since that time, Monk's minutes have drastically reduced. In fact, over the past five games he has averaged just 7.0 minutes per contest, and that includes 17 minutes during Saturday's loss to San Antonio. What is the reason for Monk's shrinking role?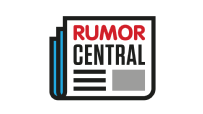 According to Rick Bonnell of The Charlotte Observer, Monk's defense has not been up to head coach Steve Clifford's standards, so Clifford is giving time in the backcourt to Michael Carter-Williams. In the past five games, Carter-Williams is averaging 16.8 minutes per contest.
Bonnell writes: "The way Clifford views it, it's as much Monk's job to fit his skills into what the Hornets need to win, as it is the coach's job to fit Monk into the rotation."
As of now, if Monk doesn't improve on defense, his minutes will likely continue to fluctuate. The lack of playing time is also affecting Monk on the offensive end of the floor, where he's made just 34.9 percent of his shots in his past eight appearances.
-- Nick Silva