Dallas Mavericks guard Seth Curry has been sidelined since Oct. 7 when it was announced that he had been diagnosed with a stress reaction in his left tibia. He has missed all 21 games so far this season and head coach Rick Carlisle doesn't know when Curry might be cleared to play.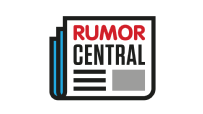 "There's light at the end of the tunnel there," Carlisle told The Dallas Morning News. "But there's no timetable. There's no saying: hey, he's going to play against this team on this date, or a target date. We're just not there yet."
Curry is expected to rejoin the active roster sometime in December, however until he's cleared to fully participate in practices, the training staff won't be able to give Carlisle some kind of idea when they will allow Curry to make his 2017-18 debut.
Prior to the injury, it was thought Carlisle might start a backcourt of Curry and rookie Dennis Smith Jr., however Wesley Matthews has started all 21 games at shooting guard. With that in mind, Curry may just have a backup role for the duration of the season, whenever he is cleared to play.
In 2016-17, Curry made 70 appearances and averaged 12.8 points, 2.7 assists and 2.6 rebounds. Curry also shot 42.5 percent from behind the 3-point line.
-- Nick Silva