The Toronto Raptors just finished a three-game road trip and have completed almost 25 percent of their 2017-18 regular-season schedule. A few in the local media reviewed the Raptors' progress so far and one of the topics regarded the possible need for head coach Dwane Casey to break up the starting center-power forward combo of Jonas Valanciunas and Serge Ibaka.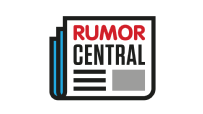 Mike Ganter of the Toronto Sun writes: "The metrics all confirm Valanciunas at center with Ibaka at power forward is sub-optimal. Ibaka, the numbers back up, is far more effective as the center, which leaves Casey to either leave Valanciunas on the bench for lengthy periods, which he did on Friday in Indianapolis, or play a less-efficient lineup."
Doug Smith of the Toronto Star adds: "It might help to stagger their minutes more so they're not on the floor at the same time."
After Friday's loss to the Pacers, Michael Grange of Sportsnet.ca wrote the following: "It's clear that Casey is ready to juggle his rotation and risk bruising some feelings in the process."
With the way the NBA game is played now, centers like Valanciunas are having a hard time keeping up as the offenses run at a faster pace. For that reason, many coaches play with a "small-ball" lineup where the power forward shifts to center. With that in mind, it would not be a surprise if Casey at some point moved Valanciunas to the bench or played him fewer minutes. If that occurs, Casey may decide to start Pascal Siakam. Another option is to keep Ibaka at power forward and start Jakob Poeltl at center.
The current NBA real plus-minus stat lists the Raptors' big men in the following order: 1. Siakam (1.24); 2. Lucas Nogueira (0.88); 3. Poeltl (0.40); 4. Ibaka (0.15); and 5. Valanciunas (-0.87).
-- Nick Silva