This week ESPN Insider Travis Haney has been ranking all 65 Power 5 coaching jobs. The list wraps up today with the top 24, which includes three ACC jobs. After reading where the coaches stand, here's the ACC blog's take on the matter.
1. Florida State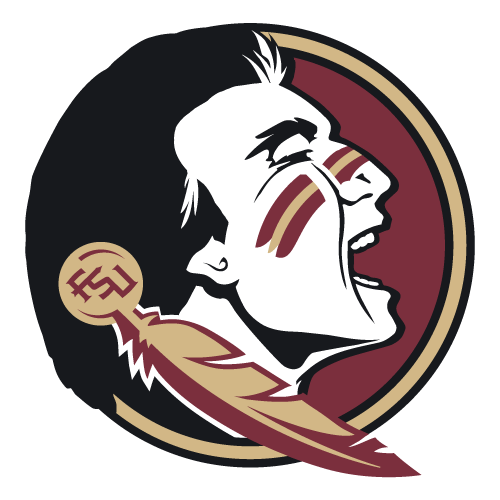 With its history, national profile and recruiting radius, there isn't a better job in the conference. However, while Florida State has ranked among college football's elite programs for much of the last three decades, it's not always the easiest place to win. It needs a coach who can draw prospects to Tallahassee, and Jimbo Fisher has the program rolling.
2. Clemson
Coach Dabo Swinney has turned the Tigers from perennial underachievers into annual ACC title contenders. There is a commitment to excellence at Clemson, and the Tigers have one of the most iconic stadiums in college football. South Carolina is not littered with prospects, but Clemson is close to Charlotte and Atlanta.
3. Louisville
While they haven't always been viewed as one of the better jobs, the Cardinals have turned themselves into a quality program. Five different coaches have put together at least one season with just a single loss, and Bobby Petrino and Charlie Strong combined to elevate the program into title contenders. Athletic director Tom Jurich offers the required support for a football program in a basketball state, too.
4. Miami
The Hurricanes have fallen on hard times the last decade, but it is still Miami. There are certain financial hurdles, but the history and fertile recruiting area still make the Canes an attractive job. Miami might not be able to make A-plus hires, but it should be able to attract top up-and-coming coaches.
5. Virginia Tech
The Hokies have been on a linear incline since Frank Beamer took over, although the last few seasons have been disappointing. Whenever Beamer leaves Blacksburg, though, VaTech should be able to make a solid hire. It's a little tougher to recruit, but there is a ton of support for the program as Lane Stadium provides one of the most intimidating atmospheres.
6. North Carolina
The Tar Heels are the proverbial sleeping giant, yet Carolina has never been able to break through. Maybe it just needs the right coach -- and Larry Fedora could still be that coach -- or maybe it is just too tough to win at a place where football will always be a distant second.
7. Georgia Tech
There is a branch of Yellow Jackets fans who expect Georgia Tech to compete for an ACC title annually, but the reality is it can be a tough place to win and recruit. However, Tech resides in the Coastal Division, which is ripe for the taking for whichever program can separate from the pack.
8. Virginia
Like UNC, Virginia is a program that has the resources to be better than it has been historically. The state is not stocked with talent, but the Virginia Beach area has produced some of the country's greatest talents. The campus is among the nicest, too. There are donors to be tapped into if the program can string together a couple of winning seasons.
9. NC State
The talent is growing in the state, and Charlotte, which has seen drastic population increases recently, has been open for one team to come in and clean up in recruiting for quite some time. A brand new indoor facility is set to open in the spring.
10. Pittsburgh
It hurts that the Panthers do not have an on-campus stadium, and the empty, bright yellow seats can be unattractive for prospects. There is significant talent in western Pennsylvania and Ohio, which Pitt can tap into. Pitt does have a rich history, and the right coach should be able to turn the Panthers into an annual ACC contender. It could take some time, though.
11. Duke
David Cutcliffe was the perfect hire at Duke as he was able to create a buzz around the program and finally use the school's academics to his advantage. Cutcliffe has turned Duke into a winner, but is it sustainable? Will the next coach be able to duplicate or build upon what Cutcliffe started? It didn't happen when Steve Spurrier left after 1989.
12. Boston College
New England and the Northeast are not football havens, so there are challenges in building a roster. It takes a coach willing to embrace what the university has to offer and use it in his favor. Steve Addazio has done that, but how will future coaches fare?
13. Syracuse
The weather can be brutal, and there is not much nearby football talent. Sustainability is a huge question mark at Syracuse, and it is hard to imagine a successful coach remaining in central New York for the long haul.
14. Wake Forest
Whoever is coach of the Demon Deacons has his work cut out for him every season. Jim Grobe showed you can surprise people and put together a few winning seasons, but after going 20-7 in 2006 and 2007 combined, he went 31-43 over his final six years. Of the 28 coaches Wake has had since 1908, only three finished with winning records, and none since D.C. "Peahead" Walker left after 1950.