The NCAA created a stir in the recruiting community last week when it released an interpretation issued by the academic and membership affairs staff that could shift leverage from schools to prospects, something of a revolutionary concept in recruiting.
The interpretation states that a prospect who intends to graduate from high school in the middle of an academic year and enroll early at a university may sign a financial-aid agreement on or after Aug. 1 of his senior year.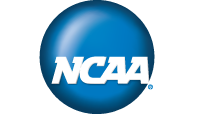 The practice of enrolling early as a football recruit has grown popular in recent years, particularly among quarterbacks.
Some confusion followed the release of the interpretation. It's a topic that promises to rise in prominence soon. Here's a look at myth vs. reality in regard to the NCAA's action:
What it does: The interpretation allows high school midyear-graduating seniors to sign scholarship papers six months before the letter-of-intent signing period opens in February.
Traditionally, midyear enrollees have signed, after beginning college coursework, with the remainder of their recruiting classes in February. This ruling gives those players an opportunity to secure their scholarships before the start of their senior years.
Universities must verify that the prospect is on track to graduate at midyear before providing the agreement. Once signed, the agreement obligates the university to honor the scholarship.
What it doesn't do: It doesn't create an early signing period. It doesn't establish a new rule -- this is simply an interpretation of pre-existing legislation.
It doesn't obligate the prospect to attend the school with which he signs the financial-aid agreement. It doesn't create a recruiting ban on other programs from pursuing the prospect after he signs the agreement.
And it doesn't replace the letter of intent, which remains the standard document by which universities are bound to prospects, notably for the majority of prospects who graduate at the end of an academic year,
What it means: Potentially, a lot.
No recruit is known to have signed financial-aid papers prior to signing day. That could soon change -- if not in the 2014 class, then probably in the Class of 2015.
For the high school quarterback who wants to obligate the school to which he is committed to honor a scholarship, even if the prospect suffers an injury as a senior, this is a nice option. For the midyear-graduating player who wants to send a message about the strength of his commitment, there is no stronger method than to sign scholarship papers in August.
What we don't know: Will schools be quick to offer this agreement as an option to prospects on track to graduate early? Considering the prospect stands to lose nothing by signing and that the school is obligated to follow the agreement, colleges may resist. But when your top QB target wants to sign a financial-aid agreement in August, theoretically strengthening his commitment, it will be tough to say no as a college coach, especially when your rival program offers the same agreement.
We don't know if this is the beginning of a movement toward an early signing period in football, long discussed but never embraced enough to gain traction. It looks like a step in that direction, even if it's one only available to midyear enrollees.
And on a large-scale level, perhaps this interpretation opens the door to devalue the letter of intent, a document that generally restricts the liberties of the student-athlete and protects the universities.
Will we see a day soon when top prospects don't sign letters of intent, choosing instead to pick a school and show up to play? If they're good enough, the scholarships will be available. No doubt, college programs would be slow to embrace such a rogue system.
Maybe the financial-aid agreement, signed early or late, offers a happy medium as the preferred choice of the future.