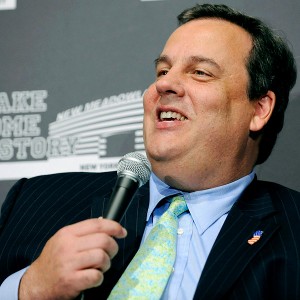 AP Photo/Bill Kostroun
New Jersey Gov. Chris Christie isn't swayed by the "NY" on the Giants' helmets.
If the New York Giants go on to win the Super Bowl, Gov. Chris Christie wants the team to throw the parade in New Jersey.
"They play in New Jersey," Christie said on the "Today" show on Wednesday. "They train in New Jersey."
When Today's Matt Lauer made reference to the "NY" logo on the Giants' helmets, Christie replied, "That's about it."
Christie probably would have rather seen a Jets parade, since he did pick his favorite team to beat the Giants on Christmas Eve in a game that changed the fortunes of both franchises.
The last time the Giants won the Super Bowl, they held a pep rally at the stadium in East Rutherford, N.J. But the parade was held in Manhattan.