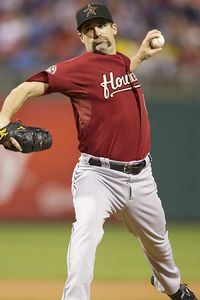 Christopher Szagola/Icon SMI
Tim Byrdak signed a minor league deal with the Mets.
Left-handed reliever Tim Byrdak has signed with the Mets on a minor league deal.
Byrdak, 37, is expected to compete with Taylor Tankersley for a left-handed relief role.
Byrdak went 2-2 with a 3.49 ERA in 64 relief appearances spanning 38 2/3 innings with the Houston Astros last season. Left-handed batters hit .213 against him, as opposed to right-handed batters, who hit .333.
He also has pitched with the Kansas City Royals, Baltimore Orioles and Detroit Tigers.