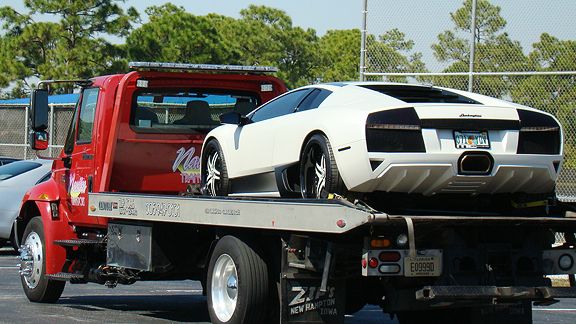 Adam Rubin
Francisco Rodriguez did not appear at the Mets' complex Tuesday, but his infamous Lamborghini did arrive on a flatbed truck.
Francisco Rodriguez is not expected at the Mets' complex for another day, but his Lamborghini did arrive at the team's complex Tuesday.
Other than attending weekly anger-management classes for a year, Rodriguez's saga stemming from striking his girlfriend's father at Citi Field last August are behind him. Rodriguez forfeited $3.1 million in salary, but the Mets bailed on their attempt to convert his contract to unguaranteed.
Rodriguez did undergo surgery after the fight to repair a torn ligament in his right thumb, but he appeared twice in winter ball and that is not expected to be an issue.