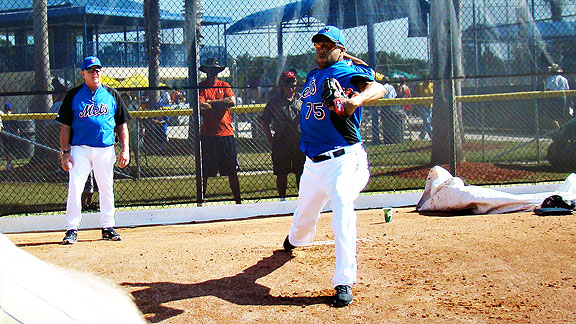 Adam Rubin
Francisco Rodriguez throws a bullpen session as pitching coach Dan Warthen and fans look on.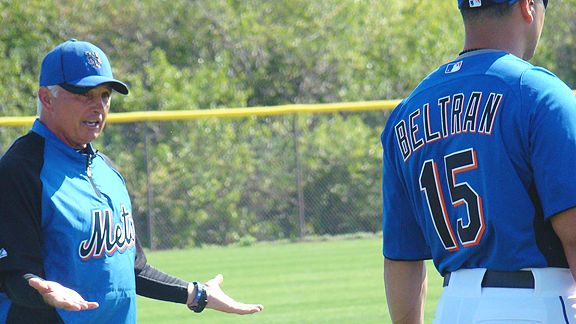 Adam Rubin
Terry Collins tells Carlos Beltran stories about Japan during warm-ups. Collins used the same line with media about the 20-year-old shortstop deferring to a 40-year old second baseman on a pop-up and the ball dropping.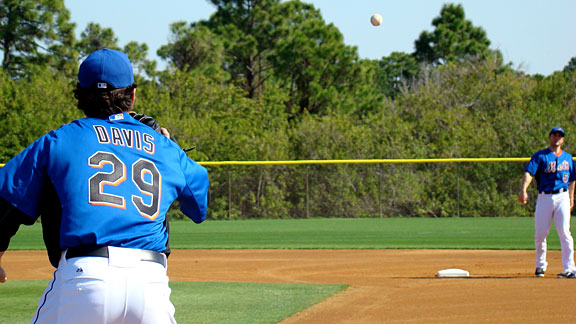 Adam Rubin
David Wright, fooling around near the second base, throws to Ike Davis. Davis tells Wright maybe he should work on some double plays from that bag just in case the Mets ever need a shortstop. Replies Wright: "Don't worry about me turning two."