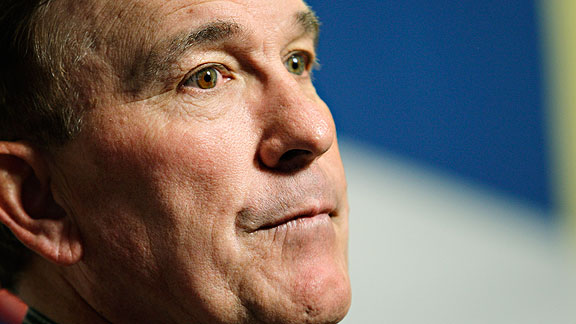 AP Photo/Frank Franklin II
An MRI provided encouraging news about Gary Carter's battle with malignant brain tumors.
Gary Carter's daughter Kimmy Bloemers shares very positive news about the ex-Met's prognosis following the reading of an MRI at Duke University. She writes:
I just got off the phone with my mom and I have WONDERFUL news!
Doctor V said specifically that dad's tumors are 80% better! He is very encouraged and very very pleased with these results (as we ALL are!!) There is much less swelling and the tumors are less dense and "less angry". The size is a little smaller but the most important fact is that these tumors are starting to GO AWAY! Praise the Lord - praise the Lord!!!
The plan is now for dad to start treatment that will require 5 days of chemo in a pill form and then he will do Avastin twice a month.
On a side note, Dr. V told my parents a shocking and unbelievable story that we hadn't known until today. When my dad got his very FIRST MRI in Palm Beach County, his tumors were bad; HOWEVER, we did not realize that when he got his next MRI (only 10 days later at DUKE), Dr. V said they had doubled in size. That is how aggressive they were and so this makes the results that much MORE amazing!
Mom and dad are heading home tonight and are so encouraged! We thank you all for praying for my dad and cheering for TEAM CARTER. We rejoice and praise our Heavenly Father for this news!