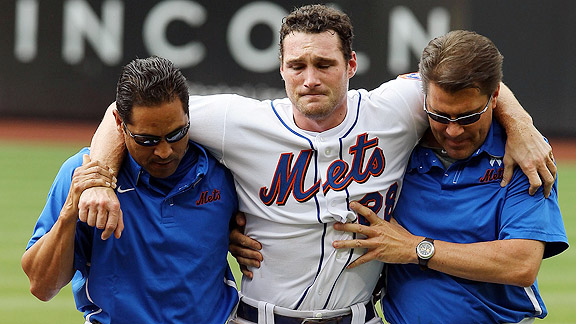 Jim McIsaac/Getty Images
Daniel Murphy is helped off the field by trainers Ray Ramirez and Mike Herbst. He suffered what is now diagnosed as a Grade 2 MCL tear of the left knee.
Daniel Murphy suffered a Grade 2 tear of the medial collateral ligament in his left knee and is done for the season, according to a source familiar with the injury. Murphy will not require surgery, but will have a four-month recovery time.
Murphy strained the MCL in his other knee last season and also rehabbed the injury. He returned in winter ball wearing a large brace.