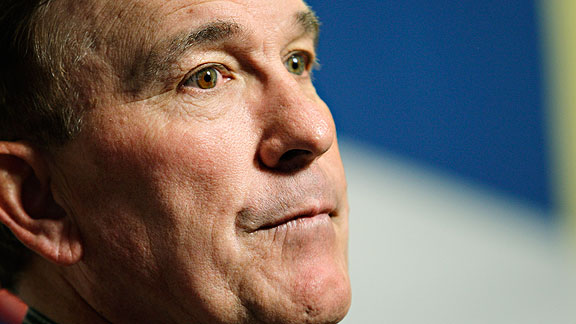 AP Photo/Frank Franklin II
Gary Carter's white-blood-cell count is not at an acceptable level to begin a stronger round of chemotherapy.
Gary Carter, whose more intense round of chemotherapy had been delayed by a low white-blood-cell count, is now ready to proceed with that treatment to combat malignant brain tumors.
His daughter Kimmy Bloemers writes:
"Dad went to the doctor yesterday and received news that his white blood count was high enough to start the new stronger chemo! The blood count is still a little low; however, he got the green light to take his first pill last night. He took an anti-nausea pill at 10 p.m. and took his chemo at 10:30 p.m. and then fell right to sleep. We are so happy to report that dad is not sick and he had a good day today. There was some anxiety yesterday not knowing if this 5-day treatment would have terrible reactions. Aside from being tired, dad has no other side effects!!!"
Bloemers adds: "Dad will take his second chemo pill tonight and will take his last chemo pill Friday night. This will happen every month for one year. Five pills for one month, Avastin every two weeks and steroids everyday. ... Dad is very strong, determined and focused for our family, his fans, friends and his baseball players. I am so proud of him. He has endured a lot these last three months and without a doubt, the best is yet to come. The more we pray, the more this miracle will happen!"