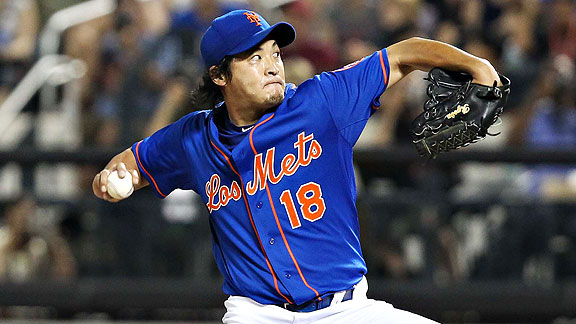 Debby Wong/US Presswire
The Mets, including Ryota Igarashi, wore blue "Los Mets" jerseys on Fiesta Latina night Aug. 5. The look -- minus the "Los" -- should be part of the Mets' regular uniform rotation come 2013.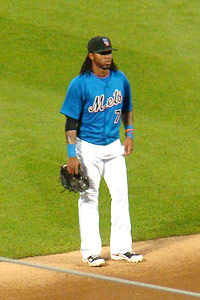 Adam Rubin
Jose Reyes takes the field for Game 2 Monday wearing the Mets' blue warm-up jersey, which is allowable.
For the second time this season, the Mets are wearing blue uniforms.
This time, though, it really is just their warm-up jersey.
On Aug. 5, for Fiesta Latina, the Mets trotted out new blue uniforms (pictured above), which they likely will make part of their regular rotation in 2013. The Mets are not allowed to wear the new uniforms for two seasons because they must be submitted to Major League Baseball by May of the previous season to become official. (Full explanation here.)
"These are our BP jerseys, which MLB permits the teams to wear in games," a team official said about the attire for Game 2 of Monday's doubleheader (pictured left). "Just mixing it up a little bit."