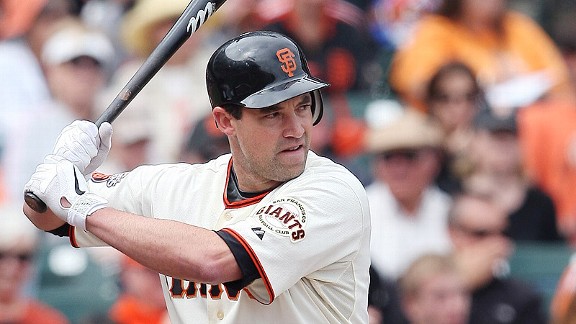 Tony Medina/Getty Images
Pat Burrell has called it a career, according to multiple reports.
Pat Burrell, who tormented the Mets for years, mostly with the Philadelphia Phillies, is retiring, according to multiple reports.
Here's a look at where Burrell ranks in career homers against the Mets:
Willie Stargell, 60
Mike Schmidt, 49
Chipper Jones, 48
Willie McCovey, 48
Hank Aaron, 45
PAT BURRELL, 42
Willie Mays, 39
Barry Bonds, 38
Andre Dawson, 36
Billy Williams, 34
Burrell, 35, hit .230 with seven homers in 183 at-bats for the San Francisco Giants last season.