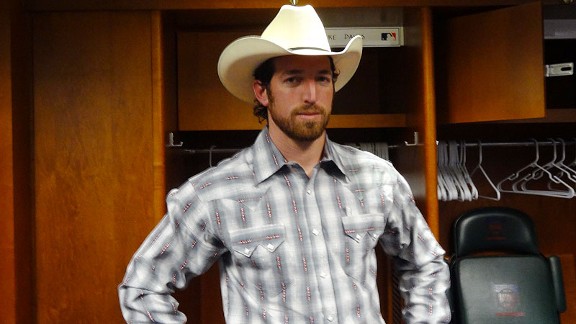 Adam Rubin
Ike Davis, who had the go-ahead RBI in the 11th, poses in the cowboy attire the Mets are wearing during their trip from Denver to Houston.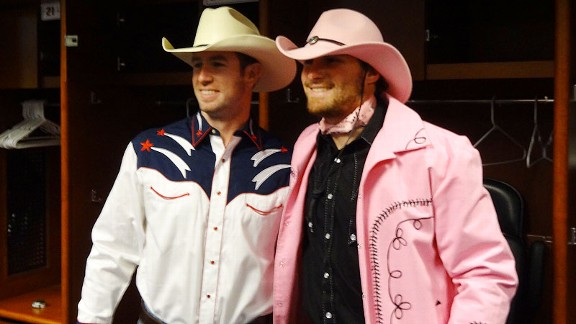 Adam Rubin
Mike Baxter (left) and Daniel Murphy (right) got into the spirit, too. Murphy said he originally was going for a Johnny Cash look before introducing the pink.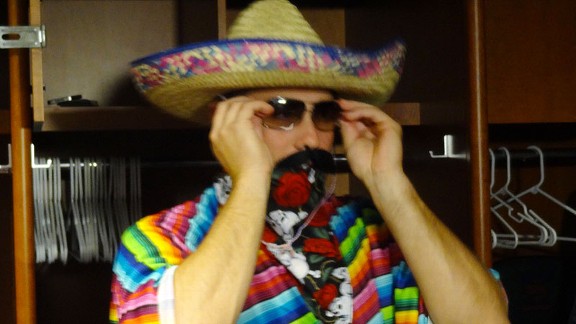 Adam Rubin
Mike Nickeas is one of the Three Amigos, joining David Wright and bullpen catcher Dave Racaniello. Wright declined to be photographed.