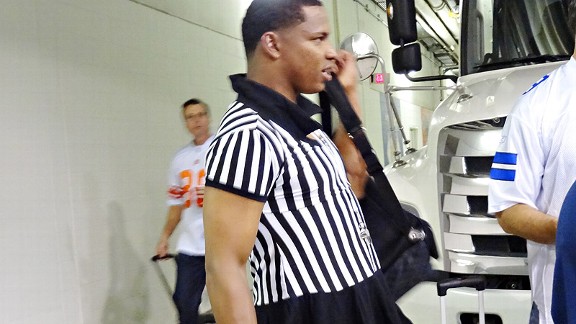 Adam Rubin
While the veterans wore NFL jerseys, Mets rookies were forced to dress as NFL replacement referees -- with skimpy skirts. That included Jenrry Mejia.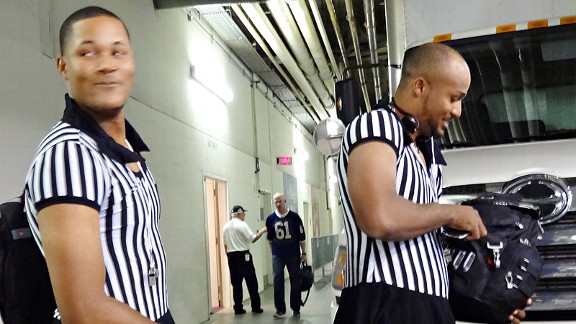 Adam Rubin
Jeurys Familia, who starts Monday, and reliever Elvin Ramirez got into the act as well.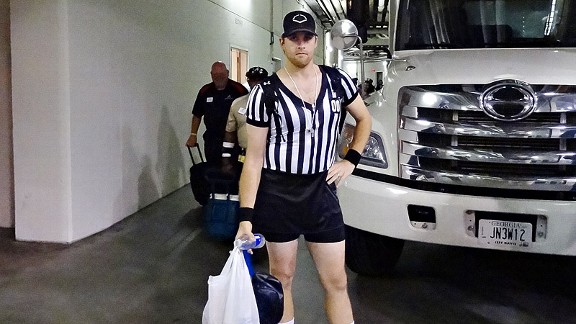 Adam Rubin
Collin McHugh poses after getting into his travel gear.