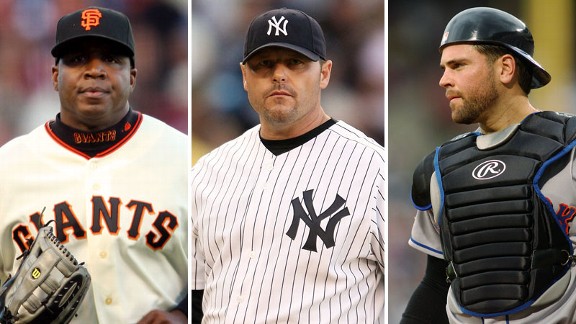 USA TODAY Sports, Getty Images
Barry Bonds, Roger Clemens and Mike Piazza all have been scrutinized by Hall of Fame voters.
Here are the players appearing on my ballot for the Hall of Fame:
1. Jeff Bagwell
2. Craig Biggio
3. Jack Morris
4. Dale Murphy
5. Tim Raines
7. Lee Smith
The overall voting results will be announced Wednesday at 2 p.m., with a player needing to appear on 75 percent of submitted ballots to be enshrined in Cooperstown and on 5 percent to remain on the ballot for the following year.
I plan to wait a year on Roger Clemens, Barry Bonds and Mike Piazza before placing them on my ballot.