Mike Piazza will have to wait at least a year to be enshrined in Cooperstown, but the team's Hall of Fame may very well be an honor he receives this summer.
As for the timetable for retiring Piazza's No. 31 in Queens, that's not as certain.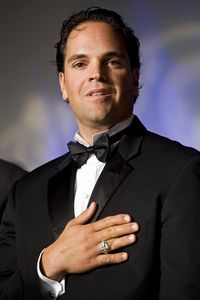 AP Photo/Cliff Owen
Mike Piazza
The Mets' Hall of Fame committee -- which has included team employees Dave Howard and Jay Horwitz, former player Al Jackson and media members Gary Cohen, Howie Rose and Marty Noble -- is expected to meet before spring training to discuss any inductees to the upcoming class. An announcement is expected in the next several weeks.
The committee technically decides whether to recommend any number retirements as well. Jeff Wilpon makes the final call in both cases.
The Mets only have one former player's number retired -- Tom Seaver's No. 41. Still, there appears to be strong consideration to have Piazza leapfrog other worthy candidates such as Dwight Gooden, Darryl Strawberry, Keith Hernandez and Gary Carter and retire No. 31 at least once Piazza achieves Cooperstown.
The Mets rekindled the team Hall of Fame after getting baclkash for not having enough team history when Citi Field first opened. After being dormant since 2002, the revived Hall inducted Frank Cashen, Gooden, Davey Johnson and Strawberry in 2010 and John Franco last year.