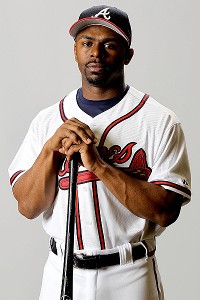 Matthew Stockman/Getty Images
Michael Bourn
PORT ST. LUCIE, Fla. -- A source briefed on the draft-pick compensation issue related to Michael Bourn said Major League Baseball's stance on whether the 11th pick ought to be protected has not changed.
MLB still believes the collective bargaining agreement is clear -- that the first 10 picks in the draft are protected, not the picks of the teams with the 10 worst records the previous season.
So if the Mets and Bourn's agent, Scott Boras, utlimately can work out the financial issues related to a deal -- a big if -- only then would a fight ensue as to whether the Mets' pick should be protected.
The Mets were bounced outside the top 10, to No. 11, because the Pirates were awarded an extra pick in the top 10 for failing to sign their top 2012 draft pick.
Disputes over the CBA are handled by an arbitrator.