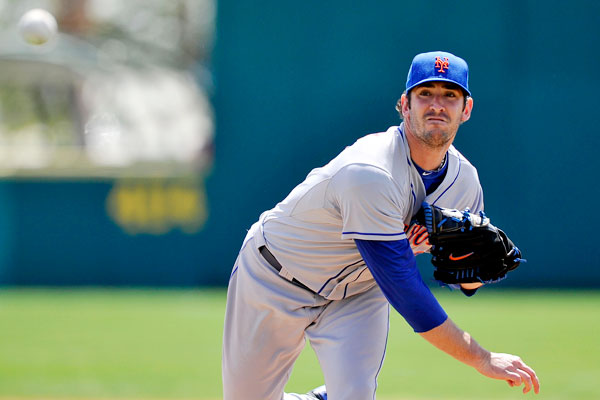 Brad Barr/USA TODAY Sports
Matt Harvey is the NL Player of the Week.
DENVER -- After carrying a no-hitter into the seventh inning of his start against the Minnesota Twins, Matt Harvey has been named the NL Player of the Week. Harvey (3-0) also limited the Philadelphia Phillies to one run in seven innings during the week.
His two start total: 15 IP, 5 H, 2 R, 2 ER, 4 BB, 15 K.
Harvey next lines up to face Stephen Strasburg and the Washington Nationals on Friday at Citi Field, barring weather disrupting the Mets' pitching rotation.
According to the Elias Sports Bureau, Harvey is the first pitcher since 1900 to win each of his first three starts of the season while posting 25-plus strikeouts and allowing six hits or fewer.
The last Met to win the Player of the Week honor was Johan Santana, on June 3, 2012.