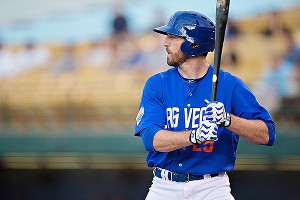 Julie Jacobson/Associated Press
Ike Davis is returning to the Mets, according to a source.
NEW YORK -- First baseman Ike Davis' banishment to the minors is over and he will join the New York Mets on Friday in Milwaukee, a source told ESPNNewYork.com.
Davis had been demoted to Triple-A Las Vegas on June 10 along with left-hander Robert Carson and outfielder Mike Baxter in a purge of slumping players. Davis was hitting .161 with five homers and 16 RBIs and had 66 strikeouts in 186 at-bats at the time of his demotion.
Read the full news story here.