The New York Mets have found a new radio home -- WOR 710 AM.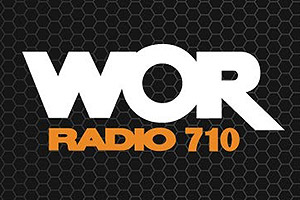 The 50,000-watt station is nearing an agreement with the Mets on a multiyear deal, according to industry sources.
Howie Rose is expected to remain the primary voice of the Mets.
Clear Channel Media and Entertainment, along with WOR, operates five FM stations in the market: Z100, KTU, Power 105.1, Lite FM 106.7 and Q104.
Although WOR has a news format throughout the day, the Mets will benefit from promotion on the five FM stations -- for instance David Wright and other Mets players potentially appearing on Z100. The Mets also should expect Jingle Ball-type concerts at Citi Field during the summer.
Clear Channel has no other professional sports programming in the New York market, but has the radio rights in several other MLB cities.
The Mets needed to find a new partner after WFAN opted to switch to carrying Yankees games for the 2014 season.