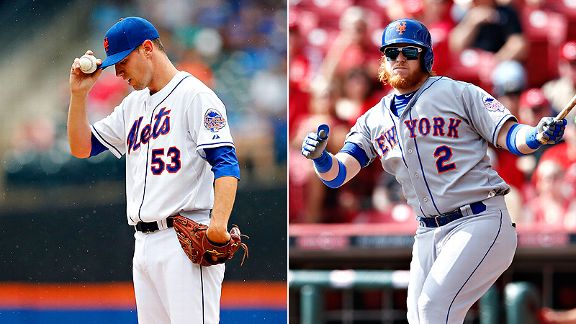 Getty Images
The Mets cut loose Jeremy Hefner and Justin Turner late Monday.In a pair of somewhat surprising moves, the Mets completed their non-tender activity by cutting Justin Turner and Jeremy Hefner.
That brings to five the total number of players who became free agents. Scott Atchison, Jordany Valdespin and Omar Quintanilla already had been known.
The Mets are free to re-sign the players, but they also can sign elsewhere.
Hefner was due to miss the 2014 season recovering from Tommy John surgery, so the Mets save his salary. But they would have controlled Hefner in 2015 and beyond if they kept him on the payroll.
Turner was a popular clubhouse presence.