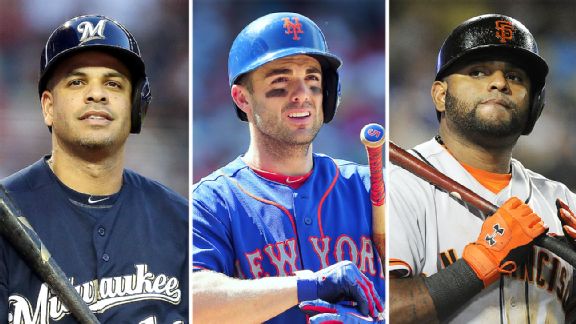 Getty Images
Aramis Ramirez now leads David Wright and Pablo Sandoval in NL All-Star balloting at third base.JUPITER, Fla. -- David Wright has been overtaken in the latest voting at third base for the National League starter in the July 15 All-Star Game.
In-stadium voting concludes Thursday, with online voting available through through July 3.
The current voting tally at third base:
Aramis Ramirez, Brewers, 1,279,902
Wright, Mets, 1,260,895
Pablo Sandoval, Giants, 1,194,607
Matt Carpenter, Cardinals, 1,049,472
Nolan Arenado, Rockies, 1,019,161
Daniel Murphy has dropped out of the top five at second base.