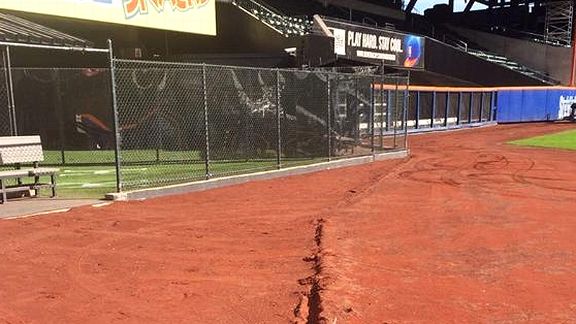 Courtesy of New York Mets
Construction to shorten the dimensions of right-center at Citi Field has started.NEW YORK -- Who needs power hitters? Just move in the fences.
On Wednesday, the Mets began their third alterations to the dimensions of Citi Field since the ballpark opened for the 2009 season, hoping to make it more homer-friendly.
The hope is that the changes to right-center field will benefit David Wright and Curtis Granderson. Of course, it also will help out the opposition, too.
Citi Field actually ranked precisely in the middle -- eighth of 15 NL teams -- in homers allowed in 2014.