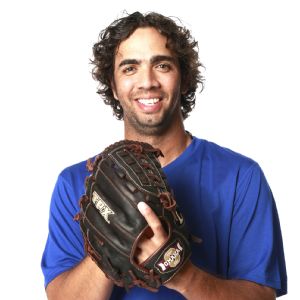 Chris Carder/MLBPA/Getty Images
Nelson Figueroa has joined SNY as in-studio analyst.
PORT ST. LUCIE, Fla. -- Ex-Met Nelson Figueroa officially has been hired as the primary in-studio analyst for SNY for the 2015 season, the network announced. Figueroa succeeds Bobby Ojeda, who did not agree on contract terms.
"His familiarity with the Mets organization and current roster as well as his wealth of recent experience gathered over the course of his long career will allow him to offer unique and contemporary analysis into the game and its players," SNY senior VP Curt Gowdy Jr. said in a statement.
Said Figueroa: "Having grown up in Coney Island as a Mets fan, getting to play for them during a 19-year journey that's taken me all around the world, and now coming full circle back to New York to cover this team is truly amazing. I am looking forward to being a part of a great team at SNY and I can't wait to get started."