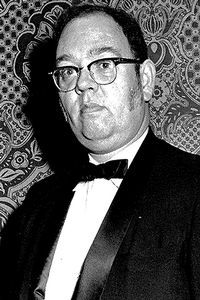 Courtesy of New York Mets
Bill Shannon
There were a lot of endearing things about Bill Shannon, the longtime official scorer at Yankees and Mets games who died tragically in a fire at his home in West Caldwell, N.J., this morning. His knowledge of baseball and its rules was encyclopedic, he was always willing to patiently explain his scoring decisions with sound reasoning and without rancor or defensiveness, and his generosity in sharing his knowledge with anyone who showed an interest was legendary.
Plus, he was just an all-around good guy, someone as familiar and comforting to see at the ballpark as the scoreboard, and usually more reliable.
But what I enjoyed most about Bill Shannon, who I considered a friend for more than 20 years, was his obvious disdain for a particular baseball statistic that he considered bogus and worthless. Anyone who worked in a New York pressbox became well-acquainted with it, and whenever a fly ball went up with a runner on third, a chorus of sports writers would affectionately say it along with him, in his inimitable derisive style: "Sacrifice fly.''
The words dripped with scorn, and we all loved it. It's hard to believe we'll never hear it again.
Rest in peace, Bill.