With three weeks remaining before the July 15 deadline to sign franchise-tagged players to extensions, the Denver Broncos and linebacker Von Miller appear no closer to an agreement.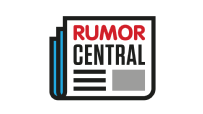 Could the influence of other teams be a factor in the stalled negotiations?
According to Mike Florio of Pro Football Talk, "There's buzz that other teams have made their potential interest in Miller known" via "wink-nod conversations," encouraging Miller to sit out the 2016 season, which would allow him to potentially leave the Broncos next offseason.
Such contact with Miller, who received the exclusive franchise tag from the Broncos in March, would qualify as tampering, which is punishable by fines or draft-pick penalties.
If Miller refuses to sign his tender and sits out the 2016 season, he would be ineligible to receive the exclusive tag next spring. Denver's best recourse would be to use the nonexclusive franchise tag, which would allow other teams to sign Miller to an offer sheet, with first- and third-round picks going to the Broncos as compensation if they declined to match an offer.
Florio notes "there's already a belief" that teams would be willing to significantly exceed Denver's current offer in that scenario, despite the hefty draft-pick compensation that would be required to acquire Miller. Per Florio, teams' interest in communicating this to Miller is two-fold: Not only might they have the chance to add Miller for 2017 and beyond, but keeping him off the field in 2016 would also weaken the Broncos.
All of that said, it would be a shock if Miller sat out all of '16, especially considering recent history. The last franchise-tagged player to sit out an entire season was Kansas City Chiefs defensive tackle Dan Williams in 1998, and he re-signed with K.C. before the start of the following free-agency period. Carolina Panthers defensive tackle Sean Gilbert sat out the 1997 season on the tag and cashed in with the Washington Redskins a year later, but nothing similar has happened since.
When asked earlier this month about the possibility of missing the season, Miller said, "Nah, we still have a month," and reiterated his desire to stay in Denver. However, he said last week in an Instagram post that there's "no chance" he'll play the 2016 campaign on the franchise tag.
Something will have to give, but a season-long absence would certainly be a surprise. For now, it's still reasonable to expect a long-term agreement between the two sides before July 15, just as the Broncos have done with franchise-tagged players in each of the last three years.