It turns out, the door back to the NFL isn't completely closed yet for Wes Welker.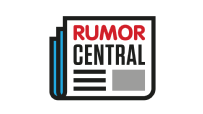 In an interview on Sirius XM NFL Radio with John Rickard and Tom Brady on Tuesday, wide receiver Wes Welker admitted there is still a chance he could play again.
"I think there's like a small percentage out there," Welker said. "For the right situation, the right team, I would still go out there. But I think it all depends."
Welker went on to say it would definitely have to be the right deal and the right team for him to consider playing again.
"If I got a good job offer to do something else, then I'd probably go that route," Welker said. "But I did the whole deal last season where the first eight weeks, I'm just kind of sitting on the couch, feeding my kids and changing diapers and stuff. And I was like, 'All right, I just need to get out of the house. I need something to do.'"
That said, "needing something to do" doesn't correspond into a definite return for a recently retired player. But if Welker were to make a return, just how "football-ready" is the five-time Pro Bowl wide receiver?
"I wouldn't say extremely football fit right now," he said. "But I'm in shape enough where, if I had two to three weeks to get ready, then I think I could be ready."
This past June, Welker served as a guest coach for the Baltimore Ravens, specifically helping Keenan Reynolds, a triple-option college quarterback out of Navy who is making a transition to receiver and returner.
In 2015, Welker had 13 catches for 102 yards in eight games with the Los Angeles Rams. Welker played for the Miami Dolphins (two seasons), spent the majority of his career with the New England Patriots (six seasons), followed by two seasons with the Denver Broncos and his final season with the Rams. Welker ranks 20th all-time and sixth among active players with 903 career receptions. In NFL history, only Brandon Marshall (six) has more seasons with 100-plus catches than Welker (five).