Heading into his rookie year with the Houston Texans, former Ohio State quarterback-turned-wide receiver Braxton Miller has one word to describe the role he intends to fill this upcoming season: playmaker.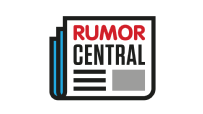 "Just a playmaker. I'll play slot, outside, inside, play running back. Just whatever is in the game plan. I'm capable of playing any position," Miller said during an appearance on SiriusXM NFL radio Tuesday.
Just one year removed from making the switch from quarterback to wide receiver during his final season at Ohio State, Miller told SiriusXM that he's continuing to get a better feel for the position but isn't losing sight of the unique abilities that turned him into a third-round draft pick.
"I've adjusted really well," Miller said. "Right now, I'm just out there just having fun with it. I'm still learning the techniques and everything, but still just being a playmaker, being myself."
After switching from quarterback to wide receiver in his final season at Ohio State, the 23-year-old had 26 catches, 341 yards and 3 touchdowns while also rushing for 260 yards.
"When you are playing the receiver position, you've got to understand all the routes around you," Miller added. "Just knowing all the technique, all the concepts, you've got to sit on your area on the route, I understand why. Playing quarterback helped me transition to receiver."