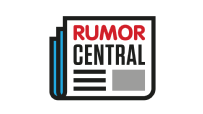 With the deadline looming large over players currently under the franchise tag, it appears as though several teams and tagged players won't be finding common ground before 4 p.m. on Friday.
According to ESPN's Adam Schefter, several big-time players are expected to hit the deadline without coming to long-term extensions with their respective teams.
Absent unlikely change, no extensions expected for franchise players K. Cousins, Eric Berry, Alshon Jeffery, Mo Wilkerson, Trumaine Johnson.

— Adam Schefter (@AdamSchefter) July 14, 2016
As ESPN's Dan Graziano wrote last month, "Players who don't have long-term deals by that deadline must play the whole 2016 season on the franchise tender and can't talk about a long-term contract again until 2017."
If each of these players doesn't agree to a long-term deal, this is what they will make during the 2016 season: