Roddy White, the Atlanta Falcons' all-time leading receiver with 808 catches and 10,863 yards, was released by the team in March after a career-worst season in 2015.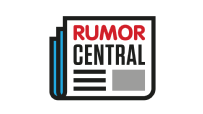 But according to Ian Rapoport of NFL Network, White intends to play this season and "is in contact with a few teams."
Back in June, the 34-year-old receiver told ESPN's Vaughn McClure he would only be interested in continuing his career if he were to sign with a contender.
"I'm considering playing for a winner, but if I'm not, I'm fine just where I'm at right now," White said of his future.
White also told the Atlanta Journal-Constitution earlier this summer that his list was down to "maybe six teams" that he would play for.
Even if White signs with another team, the 11-year-veteran told ESPN he hopes to eventually end his career where it all began.
"I would love to [retire a Falcon], when that time comes," White added. "I've been in Atlanta one-third of my life, so it's been sweet."