Even with Tom Brady's declared intentions to play into his mid-40's, the New England Patriots don't appear to be in any rush to part ways with backup Jimmy Garoppolo. But that doesn't mean this will be any less of a seller's market for the veteran's services.
Speaking on Mike & Mike this morning, ESPN Insider Adam Schefter suggests that despite whatever reservations the Patriots might have on moving Garoppolo, they may eventually get an offer too good to turn down.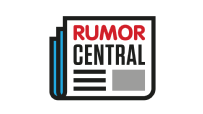 "There are different people in the Patriots organization that have different schools of thought there. I talked to one person a month ago who said he would be floored if they trade Jimmy Garoppolo," Schefter said. "[But] I just think there's going to be too much interest, and somebody's eventually going to offer enough to pry him loose."
Among the interested parties, Schefter names the Cleveland Browns and Chicago Bears as potential suitors. But considering the number of teams expected to be in the market for a new quarterback, and the current supply-demand imbalance at the position, that list could grow.
"There are enough teams out there with a need at the quarterback position, and there just aren't a lot of quarterbacks out there that ... I think there will be calls," Schefter said. "And it'll be up to some team to convince the Patriots to offer enough to want to part ways with him."
Garoppolo, 25, represents the Patriots' highest-drafted quarterback of the Bill Belichick era, going 62nd overall in the second round in 2014 after a decorated career in the FCS ranks at Eastern Illinois. He won both of his starts in place of the suspended Brady to start 2016, including a last-second win over the then-Super Bowl hopeful Arizona Cardinals in prime time to open the season.
Any trade for Garoppolo, Schefter adds, will come with the caveat that he will eventually be signed to a long-term deal, similar to how the Browns extended Jamie Collins last month after acquiring him from the Patriots at the October trade deadline. Garoppolo will be entering the final year of the four-year, $3.4 million rookie deal he signed in 2014 and is due a base salary of $820,077 for 2017.
In his mailbag column Monday, ESPN Chicago Bears reporter Jeff Dickerson said the Bears, who are expected to part ways with Jay Cutler after eight seasons, would be foolish not to kick the tires on Garoppolo. Yesterday on NFL Live, ESPN 1000's Tom Waddle said the Bears are "very interested" in the QB.
The Browns had an NFL-record seven quarterbacks record snaps in their 1-15 campaign in 2016; adding insult to injury, they passed on drafting Carson Wentz last year when they traded away the No. 2 overall pick to the Eagles in exchange for their first-round pick this year. If Cleveland is set on Garoppolo, ESPN Browns reporter Pat McManamon says they should offer that No. 12 pick to the Patriots.
Tuesday night on NFL Network, Patriots wide receiver Julian Edelman compared Garoppolo's poise to that of Green Bay Packers legends Brett Favre and Aaron Rodgers.
-- Brendan C. Hall